At Crockett Dental Care PLLC, we value our patients' experience. Our team maintains a 5 star Google rating and 4.9 star Facebook rating. The top two words patients use to describe our team are "professional" and "friendly", and we pride ourselves on just that. Read below what our patients have to say about us!
"They are the best! Kind, friendly, anxiety soothing, thorough, so trust worthy. I could go on! Dr. Holcomb & Sherry & all the office people are so kind & extremely helpful in whatever you need to get through the process. I highly recommend Crockett Dental! They are THE BEST!" - Beverly 06/02/23
"First class professionalism throughout - from appt. reminder, 'no-wait' office visit, pleasant company during treatment and useful information posted above chair for your reading enjoyment - no question, staff are dedicated to patient convenience and comfort" - Richard 03/31/23
"A ++. Professional, timely, informative, responsive, friendly, supportive, and technically advanced. This is what a dental practice is supposed to be. I will sleep well. Thank you all." - James 02/09/23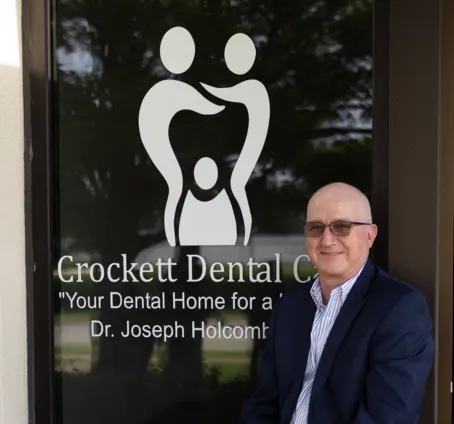 "We have been going to Crockett Dental Care, Dr. Holcombe, for many years. We used to live close, but several years ago we moved two hours away, however we still make the drive for semi-annual cleanings and checkups. It is worth it! Excellent service and friendly staff." - Cindy 08/14/22
"Nobody likes going to the dentist. But this is as good as it gets. Truly. Holcomb and his wife are Allstars in this field. Top of their game. I couldn't be happier with the level and quality of service." - Darth 07/14/22
"Being a survivor of 80 years plus, I have experienced the so-called good, bad, and ugly of dental practices! Fortunately, I still have most of my teeth thanks to Dr. Holcomb and his good looking, competent staff! Dr. Holcomb has done various dental procedures for me and members of my family such as fillings, crowns, root canals, extractions, bridges, and implants. He has done them all skillfully and with no complaints. I highly recommend you get your dental problems fixed and resolved at this excellent and caring dental practice!" - Ann 6/14/22

"Dr. Holcomb has been my family's dentist for seven years. We are always treated with the upmost kindness and professionalism. Our hygienist, Sherry, is the best. She is thorough and very gentle. She is friendly and sweet also! Dr Holcomb cares about his patients - my 85 year old Mom loves to see him. His entire staff is great also. We are made to feel welcome the second we walk in the door. I truly enjoy seeing all of them twice a year!" - Patricia 05/20/22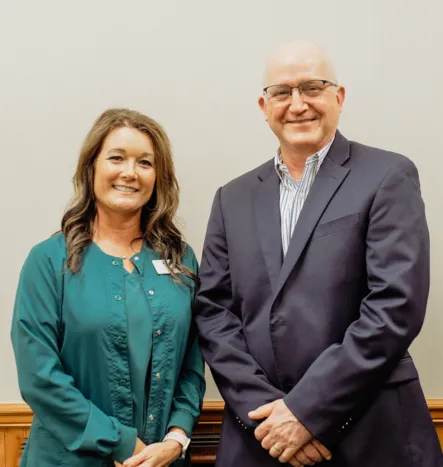 "Dr. Holcomb is an excellent doctor/dentist. He is very thorough and does beautiful work! He is a perfectionist and takes great pride in his work and his relationship with his patients. I'm happy that he is our dentist. Everyone in his office is very personable, friendly, & professional." - Ashely 02/10/22
"Most people dread going to the dentist. I actually kind of look forward to it! I know I will be met with smiles and courtesy. And I really like my hygienist, Sherry. She asks me about my family and is very friendly. She makes a connection with her patients. I also like Dr Holcomb. He is very thorough and gentle. This has by far been the best dental practice I've ever visited." - Patrica 09/23/21

"The most amazing dental office! The service is excellent, the staff is friendly, the dentist is incredibly talented, and the list goes on and on. You're definitely feel the love, and I highly recommend Dr. Holcomb and his staff!" - Lupe 06/14/21
We deeply appreciate the kind words our patients leave for the Crockett Dental Care team via reviews. Read more reviews on our microsite, Google Business Page or Facebook Page.